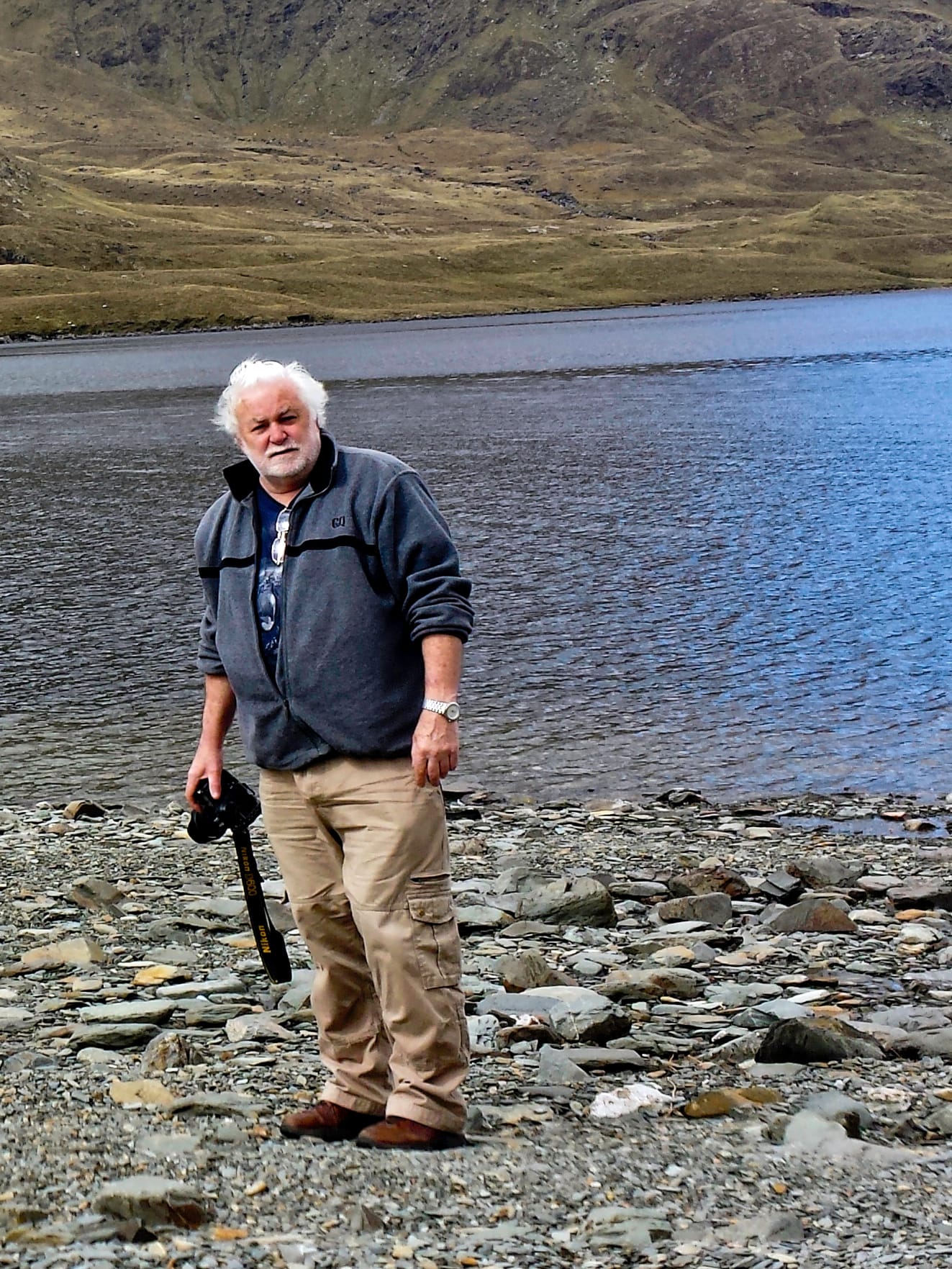 John McLaren
Visual Artist, Author.
A professional Visual Artist, based in Wexford, John McLaren opened his first studio in 1976, creating imagery for commercial and industrial use. He has continued this work from then right up to the present day. Self-taught, he has worked with black and white, colour negative and colour positive film, using small, medium and large format camera equipment. John is renowned (well known?) for his portrait work as well as his extensive portfolio of nature and landscape imagery. His work has been published extensively in print media, TV and in exhibitions here in Ireland as well as London and Paris.
John's work has recently taken an exciting new and more abstract direction. He has begun to exhibit publicly, for the first time, his passion for a more abstract, highly textured and vividly coloured, visual art, which gives him greater freedom to explore the many varied tones, patterns and textures of the natural world. Born in the beautiful Caribbean island of Trinidad and Tobago, John grew up surrounded by raw unspoilt nature, the tropical jungle and the abundant wildlife, all of which has remained a constant influence on him and his work. His later life in Ireland brought an appreciation of a more subtle, mellow, dappled landscape, further enhancing his love of his natural surroundings and creating a new source of inspiration and creative expression.
Many years of travel around the world, from the Amazon River to the jungles of Southern Mexico, from the beautiful islands of the Caribbean to North and South America, Canada, Africa and all over Europe have all added to John's intense feeling for vibrancy and atmosphere, so obvious in his work.
John McLaren's work can be found in many public and private collections both at home and overseas.